I can't even describe to you how excited I am to be offering this new program. Click the ad for more details.
To sweeten this deal, the first 10 people to sign up for Stamps in the Mail AND pay their fee will receive an accessory pack of their choice (up to $5.95 value).
Plus, refer a friend and if they register for
Stamps in the Mail for Round 1 Month 1 you will get $5 off your registration fee for the first month! (Be sure and email me with the friend you refer so I can keep my eye out for their registration!)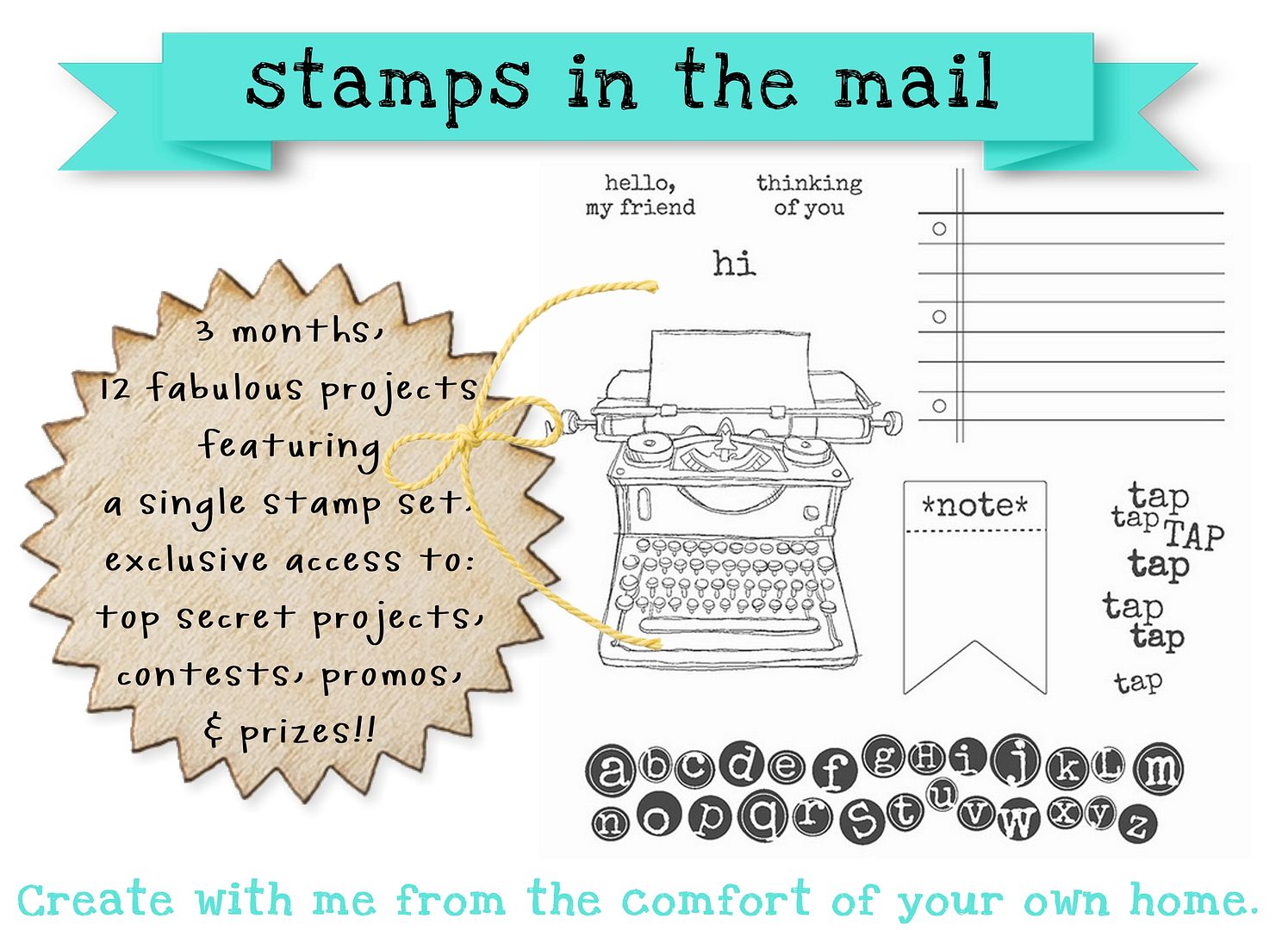 Eeeeeep! I'm excited!!!
Send me your email request to be part of Stamps in the Mail for Round 1 Month 1. I will send you an email with the supplies we will be using. If you want, you can add products to your order that you'll be receiving from me (part of your registration fee.) If you don't want anything extra, no biggie, I'll just send you the PayPal invoice.
Ready, GO! First 10 get freebies. YAY!