Hey everyone! Wanna create boutique style projects from the comfort of your own home with step-by-step video tutorials to walk you through the project creations? Click on my Stamps in the Mail tab up top for more information about this program.
Registration is still open for Round 1 Kit 2 stamps in the mail, but it will be closing soon so be sure to email me and sign up today!
We are currently using the Tap, Tap, Tap stamp set, and if you sign up for all of the kits in Round 1, you will end up with
12
different projects
created with just this
one
set! You will also receive PDF documents with project photos embedded with step-by-step video tutorials, supply lists, and cut lists for the projects so you can easily recreate them over and over again! Plus, you will have exclusive access to our blog
Lime Ruckus
where we have monthly giveaways, challenges, and more!
There are tons of ideas on the internet with this fun set, but because these projects are
EXCLUSIVE
for subscribers only, you will not see the projects or any sneak peaks of the projects created for this program on my blog, pinterest, facebook, or any where else on the internet!
Today I have a BONUS project to share created using the Tap, Tap, Tap stamp set. I got the inspiration for the sketch from
Retro Sketches
#127, check out this week's sketch and my creation: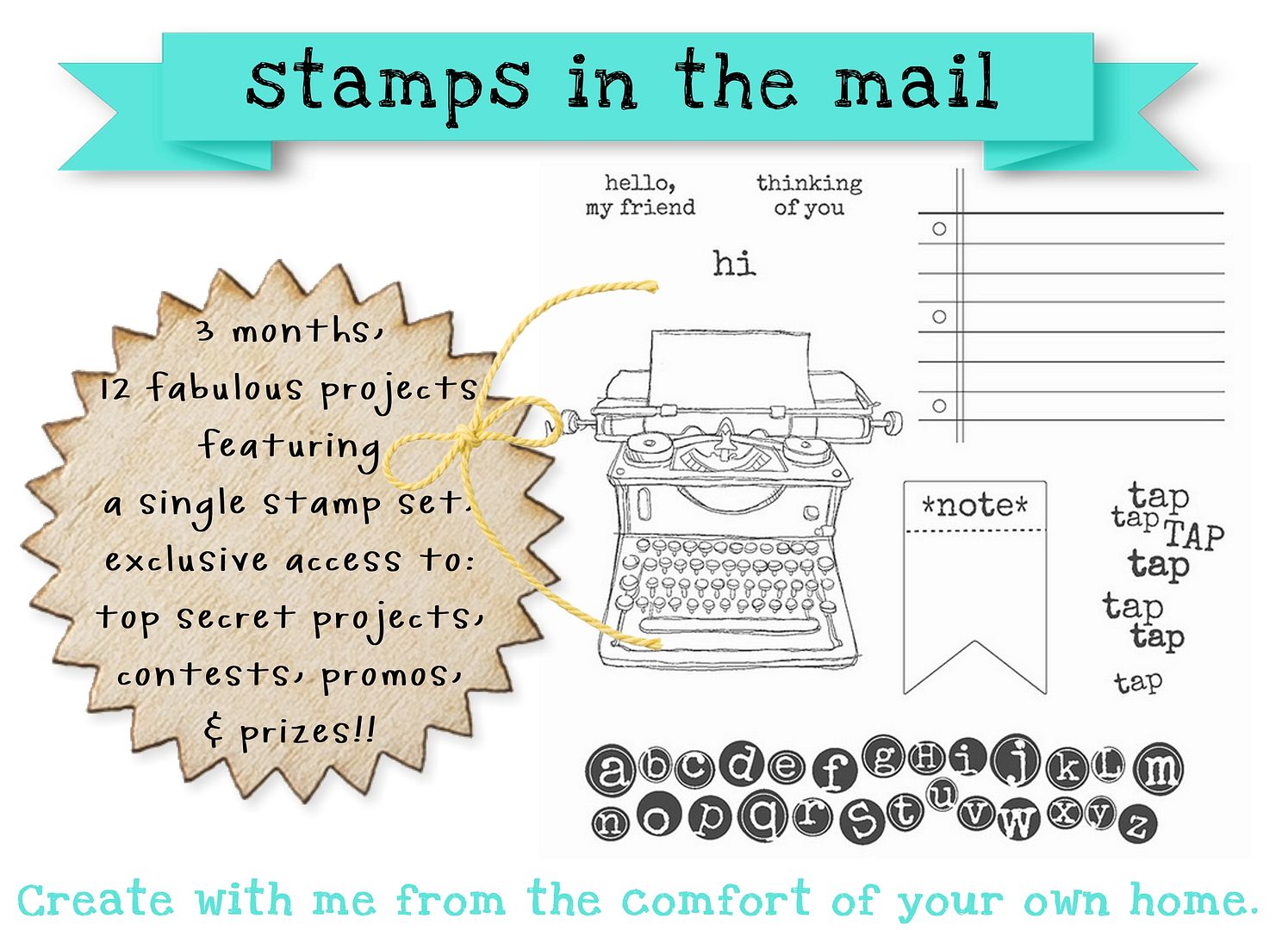 Don't miss out on my Stamps in the Mail! We are heading in to round 2, but you can still sign up and receive round 1! Click on the add for more info.
R
efer a friend! If they register for
Stamps in the Mail for you will get $5 off your registration fee for the first month! (Be sure and email me with the friend you refer so I can keep my eye out for their registration!)
Supplies used: Tap, Tap, Tap stamp set; So Saffron, Coastal Cabana, Whisper White, Basic Black, Blushing Bride, and Crumb Cake cardstock; Coastal Cabana, So Saffron, Basic Black, and VersaMark ink pads; white embossing powder; File Tabs Edgelits; Itty Bitty Accents Punch Pack; Blushing Bride Baker's Twine; Beach House Washi Tape; Handheld Stapler; cardboard.